Additional Safety Measures
Upon parking your vehicle you may enter our reception area for your appointment.  If you would rather wait in your vehicle then please call our office at 708-460-6699 to let us know you're here and we will let you know when we are ready.


Your safety is our top concern at Inspire Dental Wellness, you'll notice a few additional measures we have taken:
3 Step Air Purification Process
Step 1: Dental Isolation System 

– Depending on the type of procedure a patient receives we may use a dental isolation system that reduces aerosols by as much as 90%.  You'll find this isolation system in place on the United States Naval Ship Mercy.

Step 2: Hospital Grade HEPA Air Filters – IDW has purchased 5 hospital grade HEPA filters.  Just one of these cleans 1800 square feet in 1 hour.  Between 5 of these spaced in our operatories and our reception, they should be cleaning the air every 8 minutes in our office.

Step 3: Ultra Violet (UV) disinfection –

W

e have had our HVAC system serviced by Allegiance Heating & Cooling, who cleaned the air ducts, used ozone to kill any dust, bacteria, etc living in there, and also added a UV sterilization unit into the HVAC system. All the air circulated in the office is in effect being sanitized before you breathe it in. It is very likely that you will notice no "dental office smell" and that your allergies will be minimal or eliminated in our office!

 
Contactless Payment Options – We can now send you a statement via text message or email and you can pay right from your phone or computer.  We have also upgraded our credit card terminal that will accept contactless NFC payments such as Apple Pay and Google Pay.  If possible, we'd like to avoid the handling of cash and minimize the handling of checks and credit cards, but we have sanitizing protocols in place when needed as well.
If you have any questions or concerns please do not hesitate to ask!
While waiting for your appointment, head on over to our blogs section to learn more about us.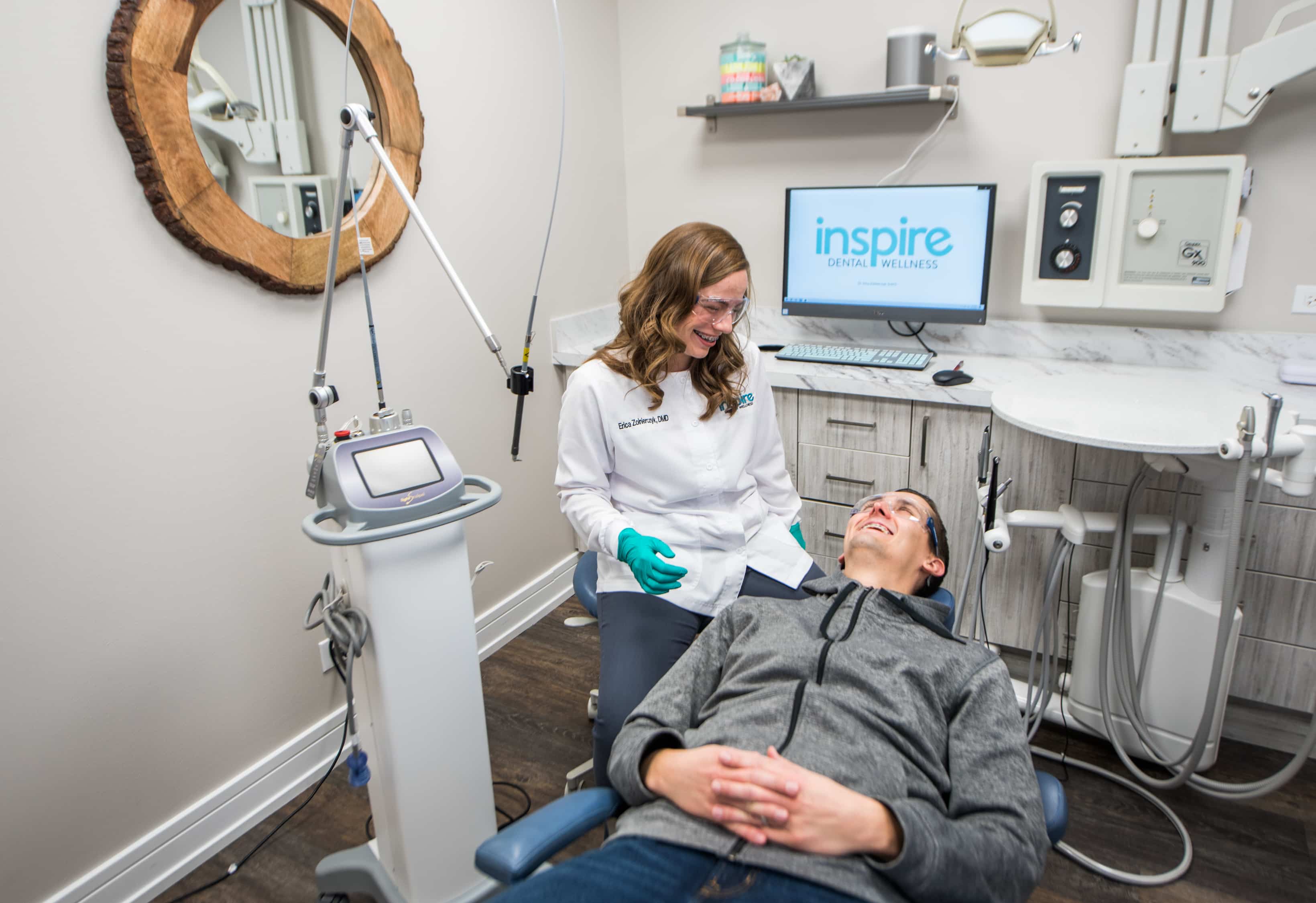 Cosmetic Dentistry is one of the branches of the dental field that can do wonders for your life. It can provide you …