Meet Dr. Erica Zolnierczyk​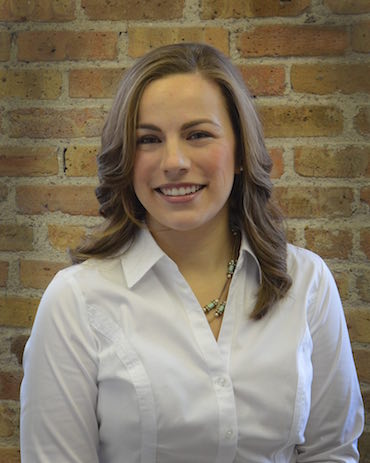 Dr. Erica loves teeth! She is so passionate about teeth & helping her patients that she wants everyone to have a beautiful & healthy smile that they love.
Dr. Erica has a comprehensive approach to dentistry. She evaluates the function, as well as the development of the entire mouth, and the teeth that are in it. She focuses on creating beautiful, functioning smiles that allow a patient to be their healthiest self. 
What Our Patients Are Saying

A. Garcia
I just had my first baby , and right away I noticed something was wrong when I tried breastfeeding. His latching was so poor that he was constantly hungry and in a distress mood and not sleeping at all. Took multiple lactation classes and nothing helped . A couple of weeks ago Dr. Erica did labial and lingual frenectomy. Now my baby is happy , his latch is strong and has been gaining weight. It was a fast procedure . Exercises are easy to do. I highly recommend Dr. Erica was wounderfull , professional , and an experienced provider . I m glad I did this for my baby boy .

E. Wood
Highly recommend Dr. Erica. When I took my baby for an evaluation for lip and tongue tie Dr Erica suggested some therapy prior to the frenectomy. That's when I for sure knew that she cared about my son's success vs just getting money. Also, when I took my son in for the procedure Dr. Erica once again did a full evaluation of his mouth to make sure he still had the ties. Both during the evaluation and before and after the procedure Dr. Erica asked multiple times if I had questions which I very much appreciated. The procedure was quick and I could tell she did it with great care and accuracy. I'm very happy with our experience with Dr. Erica!

F. Gamboa
My first time going to Inspire Dental Wellness and I was so happy with my visit. I was able to complete all my paperwork online, so check-in was quick. The dental hygienist Amy was very thorough and friendly. And Dr. Erica Zolnierczyk was great. Very professional and answered my questions in a way that I understood. I'll definitely be back for my next cleaning!

E. Konior
When my amazing dentist Dr.solick retired .I was afraid that his replacement wasn't going to be as good or as gentle or caring boy was I wrong Dr.Erica cleaned my teeth first time i have ever had the dentist cleaned my teeth .I found out that I had some superficial cavities that we took care of wow what a great touch went flawless. I hate to admit that Dr.Erica was faster than Dr. solick and just as gentle I'm very happy to have her as my Dentist !!!!!

A. Denton
I absolutely love this office! Dr. Erica is extremely knowledgeable and thorough. Her staff is friendly, inviting and are genuinely happy to see you. It's a great atmosphere and the little extras make it even better (waiting room Coffee, charger station, and Mini- the bulldog office greeter). I can not recommend this office enough! It is truly an enjoyable experience!

Dr. Emily Boyich
Dr. Erica is incomparable. Between her beautiful office, cranial knowledge and dental skill... you couldn't be in better hands. Inspire dental is just the best!!

M. Hartenburg
Dr. Erica is fantastic and her staff is incredibly helpful and thorough. Like many others, I am not a big fan of going to the dentist, but Inspire has created a very calming and comfortable patient experience.

P. Ardizzone
Very compassionate,caring,gentle and thorough. I feel very confident with Dr.and staff. Would definitely recommend them for your next Dentist if your looking for one!

M. Bludgen
Just finished an hour at Inspire Dental Wellness. Their practice is gentle, fast, and informative. And my teeth feel and look great! Thanks, Dr. Erica and Becky, for doing such a great job! Also got to pet Mini . . . What a little sweetie!

C. Swingler
Amazing staff and the office is clean and adorable!

G. Stuczynski
Friendly staff who know what they are doing!

T. Marie
Great office and staff! I felt like I was in good hands while getting my services done. Would recommend.

K. Orlos
Not like a place you've ever been before. Very friendly and they're so welcoming! I always feel comfortable there.

M. Wiberg
My daughter's front tooth cracked off again (from a previous injury) and I called Dr. Erica's emergency number. She responded quickly and got her in the next day, even though the office was closed. She repaired the tooth which looks better than it ever has! I'm so appreciative that she helped us out in this emergency situation! Highly recommend!!

H. Claudia
Becky is a great kind person.
Cosmetic Dentist in Orland Park also serving Orland Hills, Palos Park, Tinley Park, Frankfort, Mokena, and All Surrounding Communities.
M: 9am – 7pm
Tu: 10am – 5pm
W: 8am – 5pm
Th: 9am – 7pm