Denture Repair in Orland Park: A Comprehensive Guide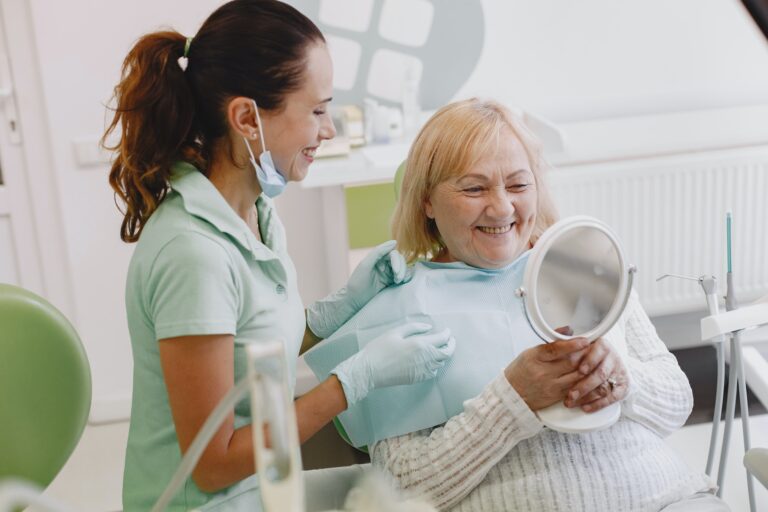 Dentures are an enduring and popular dental solution for individuals who have lost some or all of their natural teeth. They are removable prosthetic devices engineered to replace missing teeth, thus offering a fully functional and aesthetically pleasing smile. In this all-inclusive guide, we'll discuss everything you need to know about dentures, from various types of dentures to the process of acquiring them—and, crucially—how to approach denture repair in Orland Park.


Affordable Dentures in Orland Park: Types and Costs

There are two main types of dentures to cater to different needs: complete dentures and partial dentures.


Complete Dentures: These are custom-made to replace all teeth in the upper or lower jaw. They are typically fashioned from acrylic resin or a combination of acrylic resin and metal. They are an excellent solution for those missing all teeth in one or both jaws.


Partial Dentures: These are designed to replace only a few missing teeth. They seamlessly integrate with your natural teeth and can be attached to your remaining teeth using clasps or dental implants.


The choice between complete and partial dentures rests on the number of missing teeth and your overall dental health. For more information on the types of dentures and the benefits of each, you can visit our
dental facts blog
.
An Alternative to Dentures: All-On-4 Dental Implants
For some patients, traditional dentures may not be the most suitable option. As an alternative, All-On-4 dental implants offer a fixed solution that feels and functions much like natural teeth. This innovative procedure involves placing four implants to support a full arch of teeth, offering a more stable and long-term solution. For more details, visit our
All-On-4 dental implants
page.
The Process of Getting Dentures
Dentures aren't just made; they are carefully crafted to fit your unique dental profile. The process typically involves:
Dental Exam: At Inspire Dental Wellness, we conduct a thorough dental examination to understand the best type of denture for you. We take impressions of your mouth to create a model for your custom dentures.


Denture Selection: Collaborating with our team, you select the best type of denture that suits your needs. You also choose the material, shape, and color.


Fitting: We fit the denture to ensure comfort and precision. We make the necessary adjustments for a perfect fit.


Adjustments: After wearing your dentures for a few days, further refinements may be needed for optimal fit. At Inspire Dental Wellness, we make the necessary changes for your comfort and satisfaction.



How Much Does It Cost to Repair Dentures?
Dentures can occasionally become worn or damaged, necessitating repair. Common issues include broken dentures, loose dentures, worn dentures, and cracks or chips in the denture material.
The cost of denture repair varies depending on the nature and severity of the damage. At Inspire Dental Wellness, we offer comprehensive and affordable denture repair. Whether we repair your dentures in-office or refer you to a specialist, rest assured that providing affordable dentures in Orland Park is our priority. For specific pricing options, we encourage you to
contact our office
directly.
Dentures offer a viable solution for those missing some or all of their natural teeth. Inspire Dental Wellness is your go-to clinic for affordable dentures and reliable denture repair. Whether you need complete dentures, partial dentures, or need your current dentures repaired, our team is ready to assist you. To book an appointment or gather more information, call our practice today. You may also fill out our
contact form
. Your healthy, radiant smile is just a call away.
Frequently Asked Questions (FAQs)
1. Are dentures comfortable?

Dentures are designed to fit comfortably in your mouth. However, they may require adjustments over time for optimal comfort.
2. How long do dentures last?
With proper care and maintenance, high-quality dentures can last up to 10 years.
3. Are All-On-4 dental implants better than dentures?
Each has its benefits. All-On-4 implants offer a fixed solution, while dentures are removable. The best choice depends on your individual needs and circumstances.