Over 38 million Americans are expected to use some kind of tooth whitening product this year, but unfortunately all whitening solutions are not created equal. So many of our patients confess that they've spent money (sometimes a lot of money) on drugstore products or online offers that don't work. In the worst case scenario, we actually see tooth and gum damage from some of these whitening options.

At Inspire Dental Wellness, we offer Opalescence teeth whitening, which is only available from dental professionals.
Opalescence Go and Opalescence Boost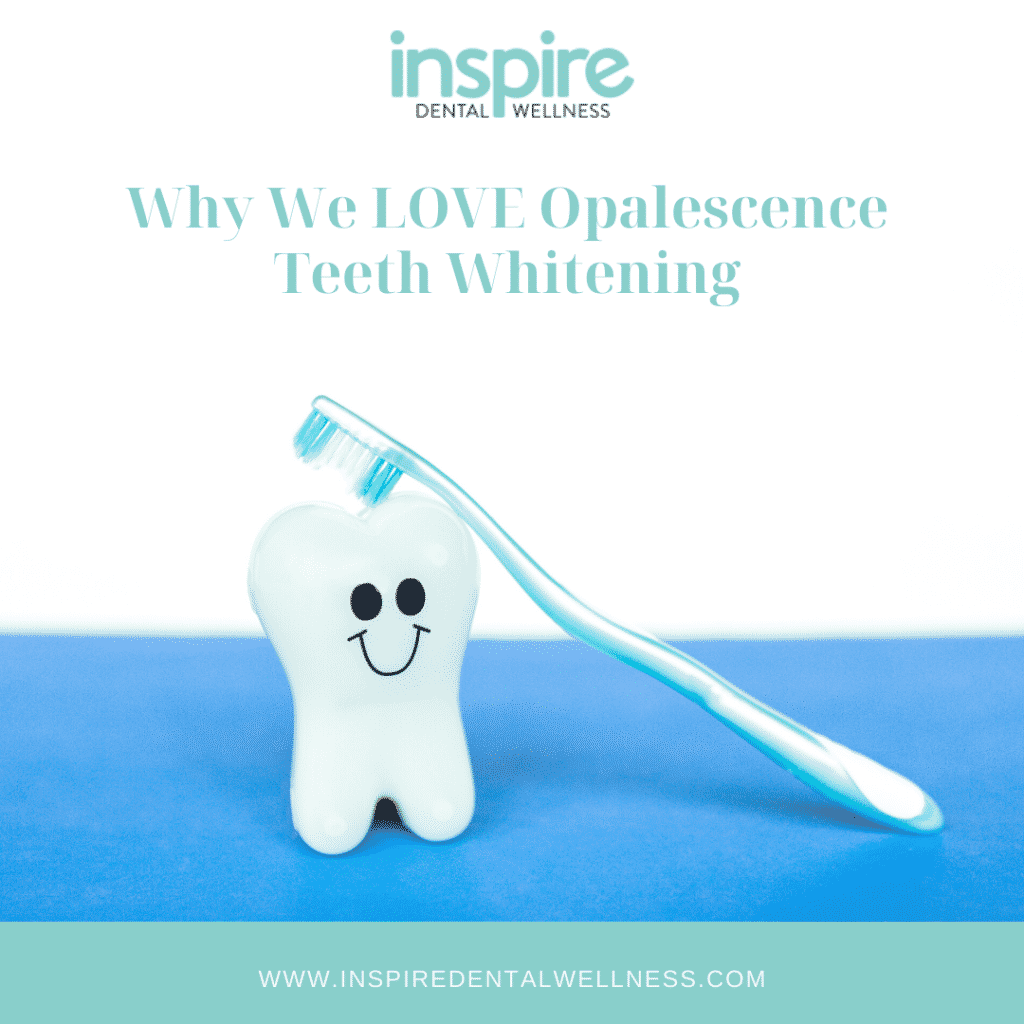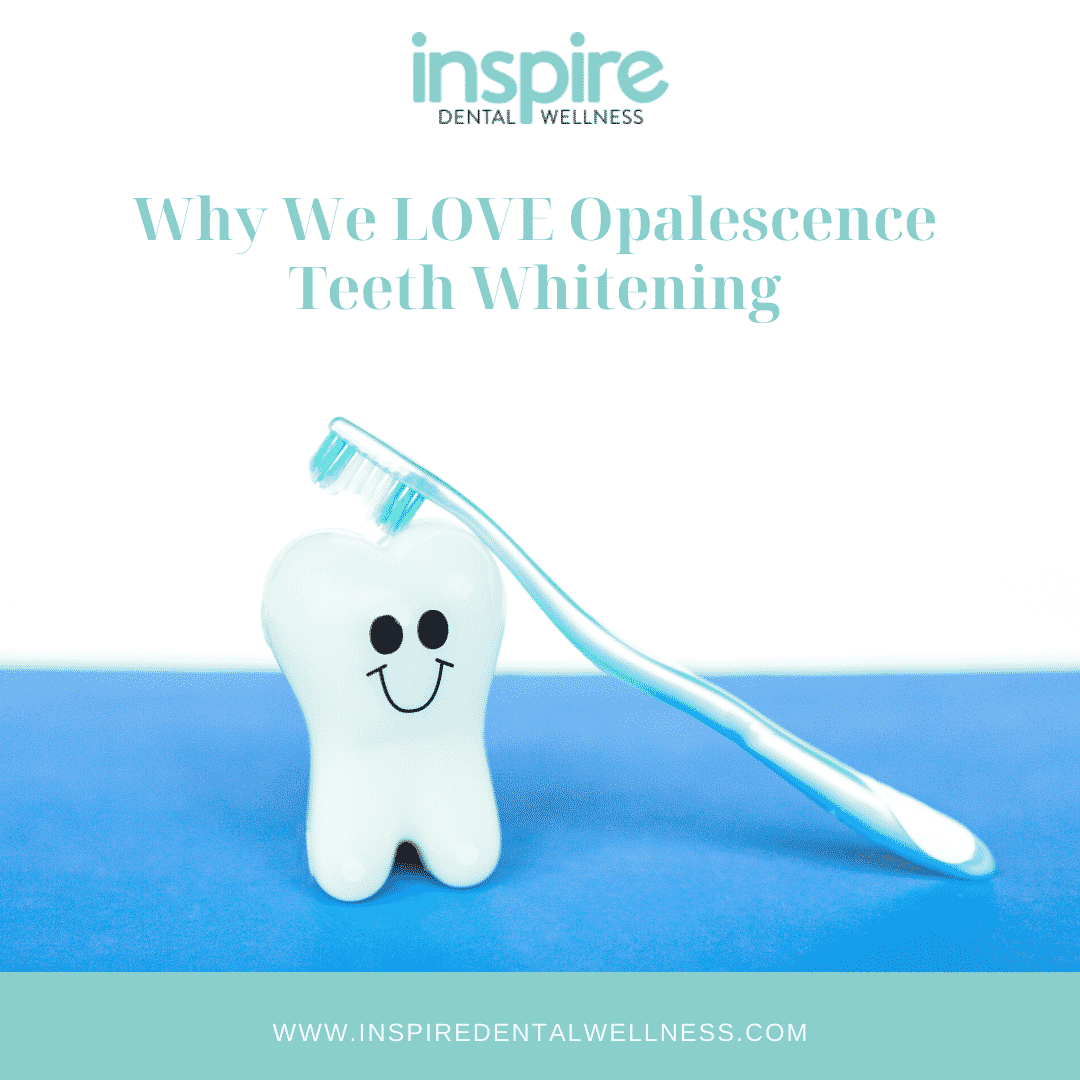 If you follow us on Instagram, you've probably seen us post about both Opalescence Go and Opalescence Boost. Well, what's the difference?
Opalescence Boost is professional teeth whitening that you receive in-office. It uses a  chemically activated whitening gel that contains potassium nitrate and fluoride. The entire process takes 40 to 60 minutes and you'll walk out with a noticeably whiter smile and no discomfort. Oh, and the whitening gel is gluten-free and vegan!
Here's a really cool video that shows the actual process so you know what to expect. 
Opalescence Go is an at-home teeth whitening option that you can only get from a dental professional. Unlike the drugstore options, this kit comes with whitening trays that are pre-filled with professional-grade whitening gel. You can choose from either 10% or 15% hydrogen peroxide (for comparison, Crest Whitestrips have 6.5%). The gel is kosher, gluten-free, and vegan and comes in two flavors: mint or melon!
The trays that are included in the kit are comfortable to wear, conform to fit any smile, and have molar-to-molar coverage so the gel comes in contact with all of the surfaces of all of your teeth.
Can Everyone Use Opalescence?
For the most part, yes! There is one important thing to note, though. If you have crowns, bridges, fillings, or veneers, they won't whiten like your natural teeth will with Opalescence or any other whitening product. If your crown, bridge, filling, or veneer is in a visible part of your smile, you might want to re-consider this option as your teeth will end up being noticeably different shades.
In addition, those who are pregnant, breastfeeding, have gum disease or worn enamel, active cavities or exposed roots might not be good candidates for teeth whitening since the teeth and gums can be extraordinarily sensitive in these scenarios. 
To make sure you're a good candidate for Opalescence Boost or Opalescence Go, we require everyone to start with a routine exam. Your six month check-up is a great time to talk about any whitening treatments you're interested in doing. Well take a look, then set you up with the right Opalescence product to meet your needs!
If you just want to start with the Opalescence toothpaste to gradually whiten your teeth safely from home, you can buy it from their official website, here! They even offer a pop-up offer for $2 off if you enter your email address.
Bright, White Smiles at Inspire Dental Wellness
If you are looking to brighten your smile and look ten years younger, contact our office! Teeth whitening treatments at Inspire Dental Wellness are surprisingly affordable, safe, and VERY effective. Give us a call at 708-419-2496 or request an appointment for an Opalescence Boost whitening treatment on our website!