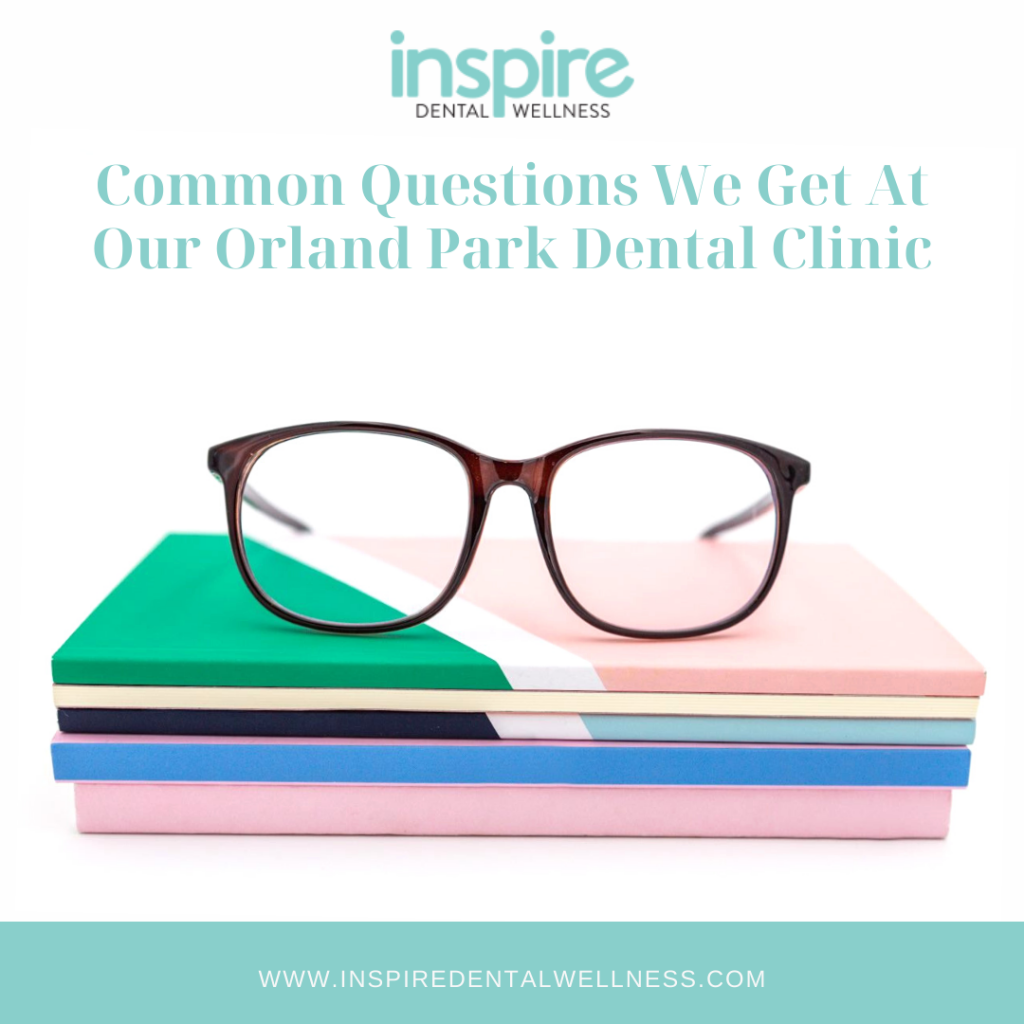 We get the BEST questions from our patients here at our Orland Park dental clinic. You better believe that we love questions because it shows us that our patients are thinking about how to take care of their teeth. They care! If they didn't, they would just go on with their day without giving their oral health a second thought.
But, since we don't get a chance to see all of you as often as we would like, we thought we'd share some of the most common questions we get here on the blog. If you've ever wondered about these things, you won't have to wait until your next appointment to ask!
When should my child visit the dentist for the first time?
We tell parents and guardians that children should see us for the first time when their first tooth erupts or no later than age one. This is in line with recommendations from the American Dental Association and the American Academy of Pediatric Dentistry.
During this first visit, our main goal is just to get your little one comfortable with the idea of a dentist, and to just make sure everything looks good. We're not going to be sticking a bunch of tools in their mouth. You'll be in and out in no time!
My child's teeth are crooked. Are they too young to see an orthodontist?
The American Dental Association recommends that your child have their first visit with the orthodontist by the age of seven. At that time, we can recommend any early treatment options (also called Phase I Orthodontics) that might be necessary.
Another bonus? Early orthodontic treatment is almost always less invasive and less painful for patients when they're younger versus when they're older.
How can I get rid of my bad breath?
This is a common question, but people are always so embarrassed when they ask us about bad breath. There's nothing to be embarrassed about! We've all had bad breath at some point and in fact, it's estimated that over 80 million Americans suffer from chronic halitosis.
So, what do we recommend you do about it? First, it's important to determine why it's happening. Maybe you have dry mouth due to a medication, or you have decay that needs to be addressed. Come on in to see us at our Orland Park dental clinic and we can help get to the bottom of your bad breath concerns so you can speak confidently again!
Does flossing *really* make that big of a difference?
We'd be a pretty bad dentist if we told you that flossing wasn't important. However, this is something that people often wonder about. What exactly *is* the point of flossing, anyway?
Cleaning between your teeth is an essential part of caring for your teeth and gums. Plaque and bacteria build-up between teeth is actually one of the leading causes of periodontal disease and leads to interproximal cavity, or cavities between the teeth.
How bad is grinding my teeth at night?
The answer to this isn't one-size-fits-all. It all depends on the severity of the grinding and how it's affecting you. Clenching your teeth or grinding them can cause your teeth to wear down, it can cause jaw pain, headaches, and it can even lead to loose or broken teeth.
If you have any of these symptoms or someone has told you that you grind your teeth at night, bring it up to us during your next appointment. We can take a look and see if it's causing damage. If so, we can talk about creating a custom mouth guard that you can wear at night.
Do you have any questions for us that weren't answered above? Give our Orland Park dental clinic a call at 708-270-0109 or click here to request an appointment. We can't wait to hear from you!